South View's Writing Overview
This is our coverage for using Read to Write units throughout our school!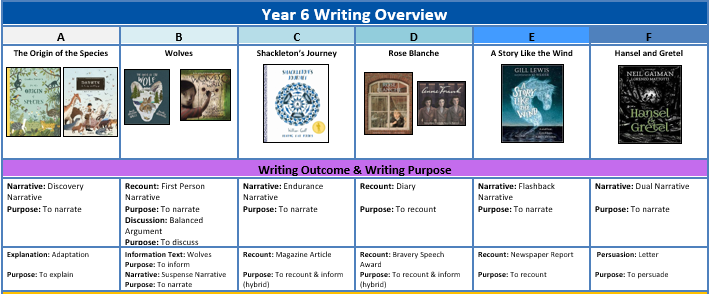 Although coverage of the texts is prescriptive, the order in which teachers complete them is up to their discretion, their knowledge of the curriculum approach and the progress of children in their particular year group. Teachers are welcome to move the order around as they see fit as long as they are all covered by the end of the year.