Art and Design Curriculum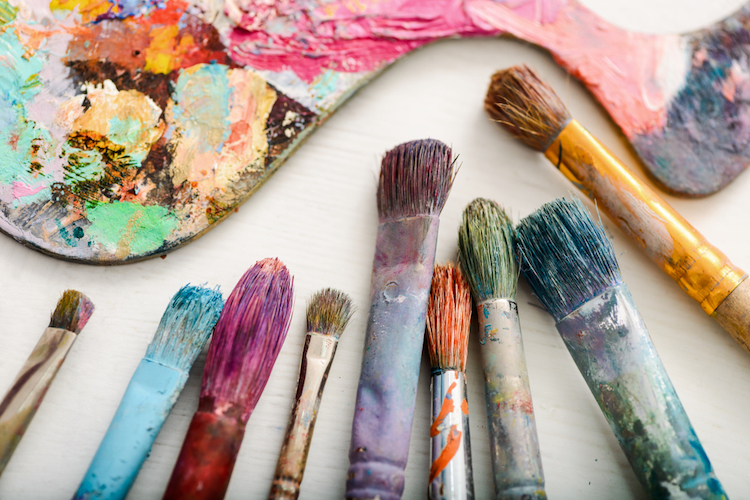 'Every human is an artist.'
Don Miguel Ruiz
Art Curriculum Intent
Our Curriculum:
Inspires a love of and passion for Art.
Provides children with knowledge, skills and strategies.
Develops confidence in pupil's abilities and a willingness to try new things.
Encourages children to be proud of their achievements and understand what progress they have made.
Encourages children to appreciate the work of other artists, craftworkers and designers.
Supports the children to understand the vast range of opportunities that the creative arts offer.
Implementation
At South View C.P. School, we aim to develop a love of Art and Design by encouraging children to use their creativity. In Art, we introduce children to a range of different media and teach skills and techniques which develop children's confidence. We foster a willingness to be adventurous when trying new experiences and an ability to focus on their own progress. During the course of their time at our school, children will have regular opportunities to study the work of many artists and craftworkers, sometimes with cross-curriculum links with DT, Science, History and Geography. The teaching staff will model subject-specific vocabulary to widen the children's use of terminology.
Art is an inclusive subject, which develops children's ability to express themselves creatively and helps them be reflective about how they can improve their skills.
Its focus is to develop proficiency in skills including:
Drawing and sketching.
Painting
Understanding colour, tone, shape and form.
Exploring and developing skills in sculpture and mixed media.
Learning to appraise and evaluate artists work both critically and as inspiration.
Children develop their understanding and appreciation of Art and Design through effective teaching delivered by well-trained, passionate staff and carefully planned sequences of lessons and experiences.
Impact
At South View, our Art and Design units are based on the National curriculum. Our planning is supported by a clear Skills Progression document which sets out the skills that should be taught across the disciplines of drawing, painting, printing and sculpture.  The history of Art is woven into lessons, providing children with opportunities to study a range of artists and craftworkers. Where appropriate, units of work are linked to the main topic driver. Art is taught in a dedicated Art room, which provides a creative learning environment that encourages curiosity, fascination and experimentation. During Art lessons, children are given opportunities to learn art specific vocabulary in a useful context, which they will later apply to their own work. Our school grounds, together with our local environment provide inspiration for working from observation.