Implementation: Our Pedagogy in Teaching Writing
Teachers are currently using the National Curriculum alongside units of work provided by Literacy Counts to ensure coverage of National Curriculum objectives.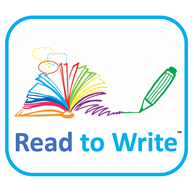 By implementing the Literacy Counts scheme of work, 'Read to Write' enables teachers to teach writing through comprehensive units that have been carefully constructed so the entire statutory curriculum for English is covered from Year 1 to Year 6.
The scheme provides cohesion and sequence to our writing curriculum allowing children to build on their knowledge in a clear and systematic way throughout each year and across their primary education. Each child is given the opportunity to revisit text types and text conventions over the course of the year, so children can retain the information learnt and build upon it. Several of these carefully selected Vehicle Texts have strong thematic links to the Science, History and Geography curriculums. This, in turn, helps build a rich curriculum where Intent and Implementation leads to Impact and improved outcomes for children.
At the heart of each writing unit is a high-quality vehicle published text – either fiction or non-fiction – which we believe will motivate and inspire children to write. Each class studies a different high-quality text every half-term which offers children engaging, yet challenging English lessons. The units of work centre on engaging, vocabulary-rich texts and year group expectations for spelling, grammar and punctuation are woven into each unit well and offer ample opportunities for the children to use and apply their knowledge.
The children are hooked into the text through thought-provoking activities, followed by a clear teaching sequence that not only supports the teachers with structure but allows children to immerse themselves in the text in a build-up to extended writing.
Each unit moves through the following four-part teaching sequence: